Why choose IH Reggio Calabria?
There are many different CELTA providers out there, so what makes our course different? The quick answer to that is lots of things, but let's dig a little deeper.
Teaching and training since 1964
IH Reggio opened its doors to the public in 1964 and has been teaching generations of families ever since! Its success can be attributed to its focus on quality language teaching, and that means prioritising teacher development. For our year-round teachers, attending fortnightly seminars, having regular observations and feedback and partaking in various other developmental activities is the norm. As a trainee, you will have the opportunity to observe these experienced teachers to complement the input that you will receive from your vastly knowledgeable course tutors.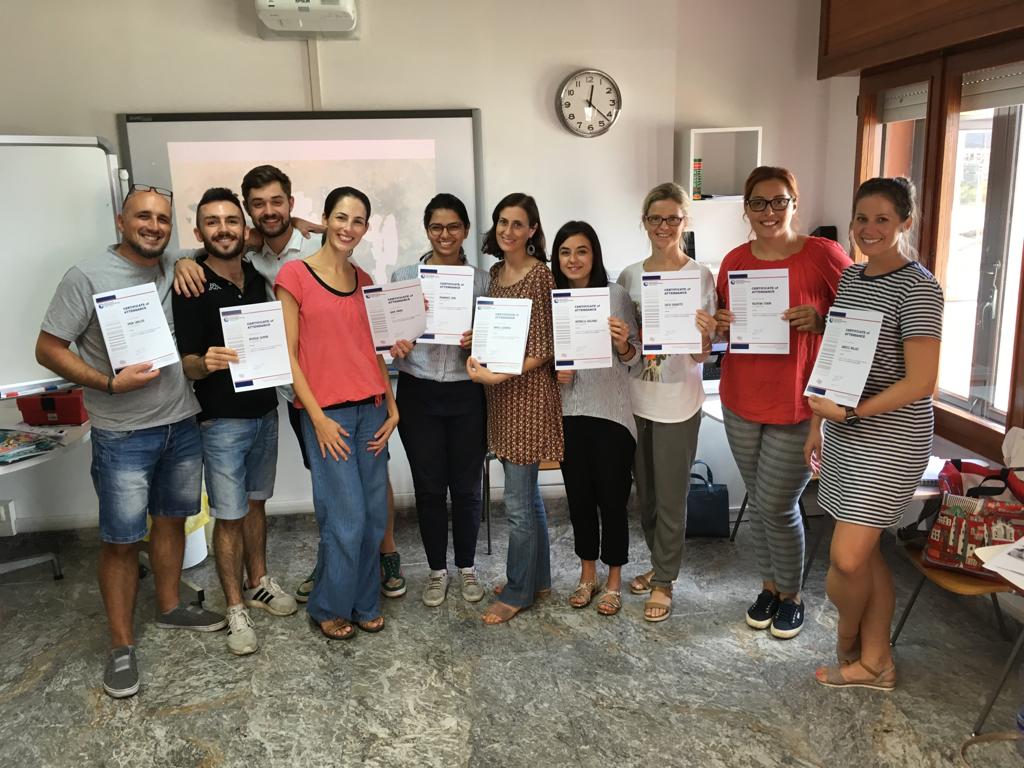 Extras at no extra cost
Our aim is to make a positive contribution to our profession by training teachers in best practice and ensuring that they are as well-prepared as possible for being at the chalkface. As the CELTA is focussed on teaching adults, we felt that it was important to prepare our trainees to teach the ever-growing young learner market too. Such is our commitment to quality teaching that we decided to provide 3 days of training in teaching young learners completely free of charge!
The school – familial and professional
Embracing a familial atmosphere whilst maintaining the utmost professionalism is at the heart of the school's philosophy. On the CELTA course, this welcoming atmosphere means that our trainees can settle into their new environment seamlessly. Our dedicated CELTA team will gladly give you the support you need so that you can focus all of your efforts on the course.
Practice students
Most of the learners who will take part as practice students will be our year-round students, made up of volunteers aged 16 or older. You will, of course, have the opportunity to get to know the students at the start of the course – no one is a stranger in our community school! They are usually Italian learners and are understanding of our trainee teachers' stages of development.
---
An overview of the CELTA at IH Reggio Calabria:
Next course:

Full-time: June 26th - July 21st, 2023 - IN PERSON
Full-time: August 7th - September 8th, 2023 - ONLINE

Optional 3 days of FREE training in teaching young learners at the end of the course, making you better prepared for the job market
Vastly experienced tutors: our main course tutor has worked on approximately 80 CELTA courses around the world
Quality assurance of a school that has been in operation since 1964
Caring, supportive learning environment: see what our former trainees have
to say about us on the CeltaDelta.com website!